Alan Hawkins is a family owned and run independent Estate Agency operating from our dedicated Royal Wootton Bassett High Street office, where we have been successfully selling residential property since our launch in 1998.
Alan himself, had vast experience in the local market before his passing in 2015 having, since 1983, managed two estate agent offices in the town, furthermore, before arriving in Royal Wootton Bassett had built up over 10 years' experience in Swindon. Alan remains in our hearts and souls every single day and this gives us the continued passion, drive and desire to continue being the town's leading agent. Our newly re-designed company logo, incorporating the poppy, has been designed with Alan in mind and our deep roots within the town.
The family team is made up by Janet, Managing Director, (Alan's wife) and their four sons, Stephen, Paul, Kevin, Christopher, company directors. The team is further complemented by the support of Velda and Margaret in the sales team and Geraldine and Katy in the lettings.
Paul joined in 2002, having been in a sales related environment for the previous 10 years, and more latterly Chris Hawkins who joined in 2014 having spent previous years in retail management. Stephen and Kevin both jointly run from the same High Street premises, our Residential Lettings Department, launched in the summer of 2005 and growing in strength year on year.
As a family and close-knit business, our clients are guaranteed service consistency on a personal basis without the concerns of staff turnover or having to deal with staff with whom they are unfamiliar. Similarly, our commitment to our customers is paramount in every way, where honesty and trust is an integral part of our service.
For us, it is not just a job to be done, it's our way of life!
So, why not sit back, relax and let the family agency take the strain.
Paul Hawkins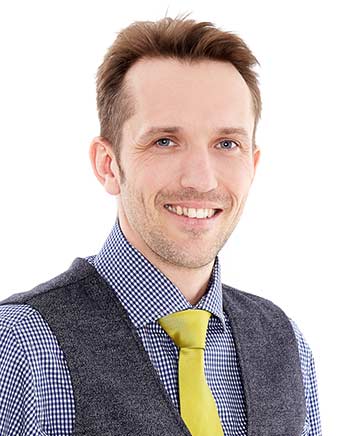 Paul is a company director and works in the residential sales department. He joined Alan Hawkins in 2002 having previously worked as a CeMap qualified mortgage advisor for 3 years prior. Paul is married and enjoys golf, badminton, running and cycling. A lot of his spare time is taken up being a 'caddy daddy' to his golfing son.
---
Steve Hawkins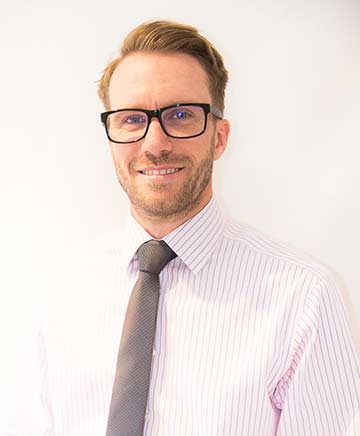 Steve was born in Royal Wootton Bassett before moving to Swindon. Having left School he went straight into an engineering apprenticeship for Lister Petter, before working for a mortgage/ financial broker. From here he joined Nationwide Building Society and became a Mortgage Underwriter for 10 years. Alan Hawkins Estate Agents expanded in 2005, lead initially by Steve, to incorporate a residential lettings side of the business. Since then we have grown from strength to strength, dominating the rental market within our market town and surrounding villages. When Steve's not at work, he likes to spend time with his wife and 3 year old son Theodore. To wind down he likes to run, play competitive golf and team squash, he also goes mountain biking on the Ridgeway and at Wales bike parks with his brothers.
---
Kevin Hawkins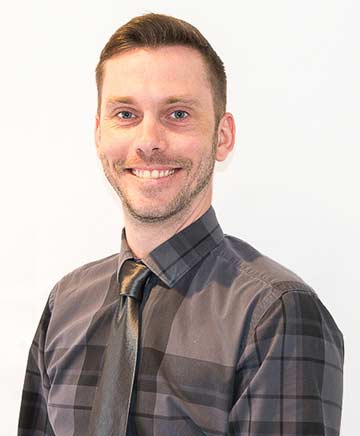 Kev is a company director and works in the residential lettings department and joined the business in 2006. Previously worked within the electrical industry and then kitchen designing industry, an opportunity arose within the family business offering a completely different career avenue which Kev then grasped and proceeded to learn every aspect of the lettings industry from the ground up. Kev is a family man with three children and although enjoys many sports and activities, his sporting passion is mountain biking.
---
Chris Hawkins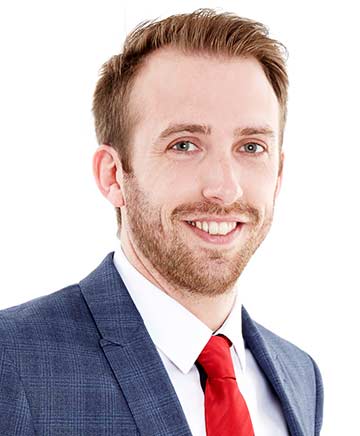 Chris is the youngest of the 4 sons and was the last son to join the family business in 2014 completing Alan's desire of having his 4 boys working together. Chris came from a run of managerial rolls in retail before joining us on the residential sales side as one of the company's directors. Chris has proven that he is a natural and has excelled in his role and thoroughly enjoys the challenges and the variety that we experience day to day in the world of estate agency. Chris is a very chatty and likeable character and in his own time enjoys playing football, golf, horse riding and has a new found love for Skiing.
---
Velda Gingell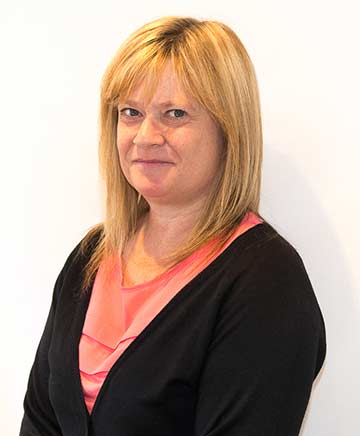 Velda is an administrator based in the sales department and is involved in all aspects of the day to day running of the office. Velda joined Alan Hawkins in 2004, having worked in the estate agency business since 1985 where she had previously worked a long side Alan at a large chain of estate Agents. Velda is married and has 2 children and devotes her spare time to her family.
---
Geraldine Mason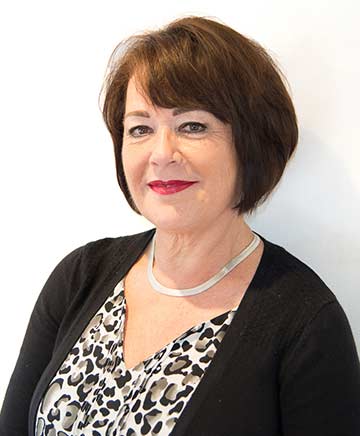 Geraldine is a Lettings Secretary, she joined the Company in 2013 having worked for a local independent Heating Company and prior to this had 10 years experience in Residential Lettings.
Geraldine enjoys the day to day challenges and varied work that is involved within the Lettings Department.
In her spare time Geraldine likes to source and renovate old furniture, visiting vintage fairs and enjoys decorating and going to the Theatre, if she has time also attends Pilates Classes.
---
Margaret Smith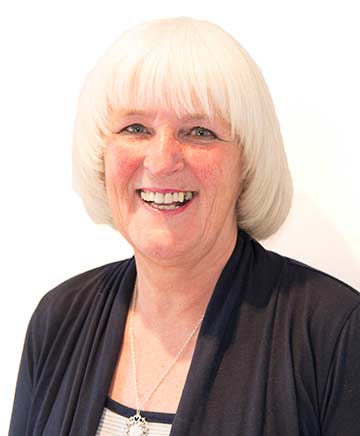 Margaret joined Alan Hawkins Property Sales in August 2014 as a part time administrator having previously worked as a sales office manager and also an accounts manager before taking retirement. Margaret enjoys working with and helping people achieve their goals and believes this is an asset that works well in the Property Sales and Lettings industry having worked on a temporary basis in Alan Hawkins lettings. Margaret spends her spare time at her stables, helps on a local farm especially at lambing time and also enjoys line dancing.
---
Katy Bloxham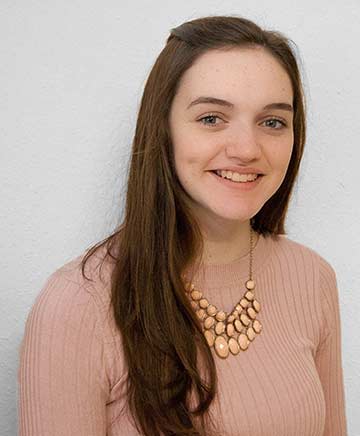 Katy is a lettings secretary and is the latest member to join Alan Hawkins in 2016. Along with the usual day to day running of the lettings department, she is proving to be very keen in learning other aspects within the company also. She is currently studying Acting & Musical Theatre and enjoys other hobbies such as swimming, cooking and going to the Theatre.
---